Here's how to make the most of a trip to East African nation, from safety and visas to clothing and etiquette.
Check Kenya's official visa website and allow time to complete the application. Random checks can mean extra questions for some travelers, even after submitting and payment.
View more: Hotdeal – travel: booking, Flights, hotel, air ticket
You won't receive an email confirmation of your Kenya visa application or payment, so you need to log in to check its status. Once issued, print a color copy (or two) of the visa and payment and keep them to hand, even for domestic flights, such as between Nairobi and Mombasa. You may need to upload a negative COVID-19 test result from less than 72 hours before departure and/ or vaccination records, so ensure you've read the most up-to-date entry requirements from your home country.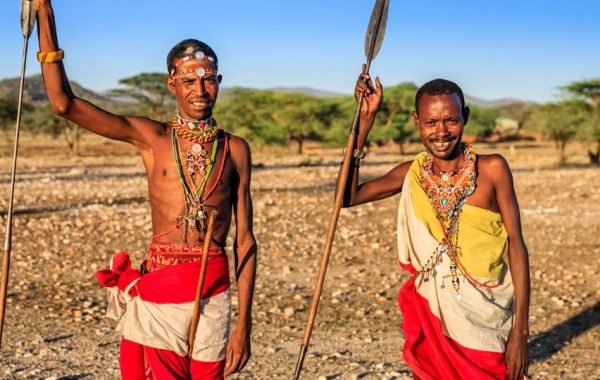 Early morning safaris can be chilly, so it's wise to take layers for a trip to Kenya. Similarly, temperatures can drop at night in the highlands. Fleeces and even windproof waterproofs are recommended. On the other hand, staying cool is key by the coast or in the city. Pack cool, breathable fabrics and always cover up in the midday sun.
View more: Hotdeal – travel: booking, Flights, hotel, air ticket
Kenya banned single-use plastics in 2017, so leave any carrier bags (and preferably single-use plastic water bottles and straws) at home. The bag ban is countrywide – luggage is often scanned, so don't pack shoes or other items in plastic bags.
Single-use plastic bottles and straws are banned in national parks – bring a reusable water bottle from home.
The risk of malaria is low in Nairobi, and in the highlands above 2500m (8200ft), but you should still avoid being bitten. The majority of Kenya falls into a malarial zone, so take advice on which antimalarial is best suited to you between atovaquone/proguanil, doxycycline or mefloquine. Brand names you might be more familiar with include Malarone and Lariam, but check with your physician, pharmacy or travel clinic. Ideally do this a month in advance of your trip, as you may have to begin taking the pills some time before your trip begins.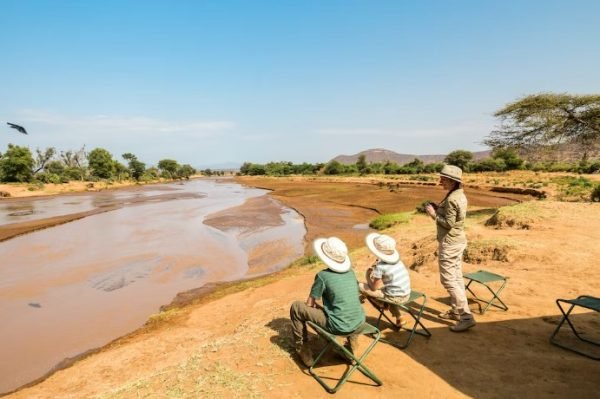 Afternoon mountain biking at Mt. Kenya
Greet people with "mambo" or "niaje"
"Jambo" is the best-known greeting in this fantastically friendly country, but if you want to show off your sheng (a Swahili and English combo originating among Nairobi's younger population), try greeting people with "mambo vipi." The common reply is "poa." Alternatively, say "niaje," to which someone will reply with "niaje."
A sense of humor is essential when bargaining. It's fine to offer a lower price in markets and some shops – many sellers will start with a higher price, and it can be fun to barter and meet in the middle.
View more: Hotdeal – travel: booking, hotel, Flights, air ticket
Tipping isn't expected in Kenya, but if you've had a good meal or service, leaving around 10% is appreciated. In hotels, you can also tip porters and housekeeping staff. Some calculate it at Ksh100 to Ksh200 (US$1 to US$2) a day while others round it up at the end. Keep small change on you for tips and shopping in markets.
If you're taking a taxi, round up to the nearest 100, but tips are not always necessary. Taxi apps are popular, and you can add a tip at the end of the journey through the app. Avoid giving money in exchange for preferential service.
Never take photos of people without asking permission, particularly in rural areas and in Mombasa. If you want to publish any photos, even on social media, it's respectful to carry a consent form and say "asante" (thank you).
Be particularly conscious around children or other vulnerable people. If you're given the OK to take a photo, show them the photo.
Also note: anyone taking photos of infrastructure, airports and the military may come under suspicion.
Kenya is moderately conservative, but that doesn't mean you need to cover your shoulders and knees everywhere. In Nairobi, in towns and on safari, shorts, dresses and sleeveless tops are fine to wear, and the same goes for most beach resorts, although walking around in swimwear isn't appropriate.
In Muslim communities such as Lamu Town, dressing more conservatively is advised. Loose clothing can be more comfortable in the heat.
It's misleading to suggest the whole of Kenya operates on some slower "Kenya time" – Nairobi can have the same pace and rhythm as any major city. But the heat and humidity of the coastal areas, around Mombasa, Malindi and Lamu for example, can mean life is lived at a more relaxed pace. Bear that in mind before expecting certain tasks and services to be carried out immediately, and instead, go with the flow and enjoy a pole pole ("slowly" in Swahili) way of life.
Tap water in Kenya isn't off-limits. If you have the facilities, you can boil the tap water – it's soft and sweet – and drink it once cooled. That's not always an option, in which case filtered water in restaurants and hotels is safe.
Power cuts in Kenya can occur (they're usually not for long, in most places), so if you rely on your smartphone, take a power bank and ensure it's always charged. If you're going on safari, a spare camera battery for a DSLR is handy, as is a decent flashlight in case of power cuts but also when walking around the safari camp at night. In addition to helping you navigate in low light, it will help you look out for insects and snakes. Headlamps are especially handy if you're camping, for reading and nighttime bathroom trips.
Don't be scared by headlines, but know your geography
People often ask, "Is Kenya safe for tourists?" Few incidents involve tourists, especially in game reserves and tourist areas, but a few areas are better to avoid, including but not limited to, within 60km (37 miles) of the Kenya-Somali border, Garissa county and Lamu county (excluding Lamu Island and Manda Island – travel by air if you do). Check the latest guidelines from your government before traveling. In Nairobi, as with any major city, keep valuables safe and your wits about you.
View more: Hotdeal – travel: booking, flights- hotel, air ticket
Wherever you're from, it's savvy to know contact details of your embassy or consulate. Take photos of your passport, visa and other documents, such as your vaccination proof, and keep them to hand in your phone and accessible on email. Carry an original form of ID if possible. A driver's license is useful if you don't want to carry your passport with you every day.