Oatman is a charming, historic mining town . Stroll the streets and interact with the roaming burros – descendants of the pack animals used by miners in the town's boom days.
View more: Hotdeal – travel: booking, flights- hotel, air ticket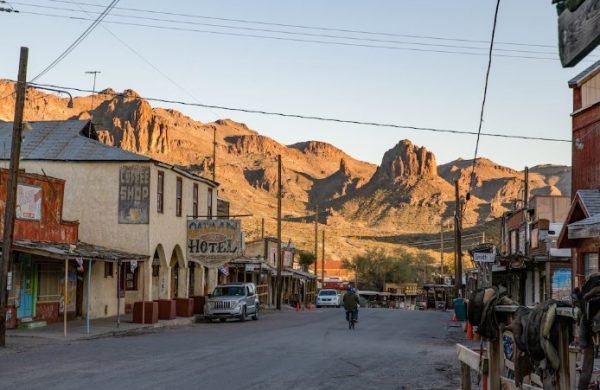 Visit the historic Oatman Hotel, which served as a stagecoach stop and hotel in the 1900s, or explore the Oatman Ghost Town Museum to learn about the town's rich history. You can even see it re-enacted – join the crowds for the famous Oatman Gunfighter Show, where actors recreate the Wild West in a lively, interactive performance at 1:30 and 3:30pm daily.
View more: Hotdeal – travel: booking, hotel, Flights, air ticket
With its old-fashioned charm, rich history, and exciting Wild West atmosphere, Oatman is a must-visit stop on any Arizona road trip from Lake Havasu City.
View more: Hotdeal – travel: booking, Flights, hotel, air ticket