Feel young at heart and immerse yourself in the interactive worlds of Naruto, Crayon Shin-Chan, and Godzilla all at the same time in Nijigen no Mari, an outdoor anime theme park located on Awaji Island!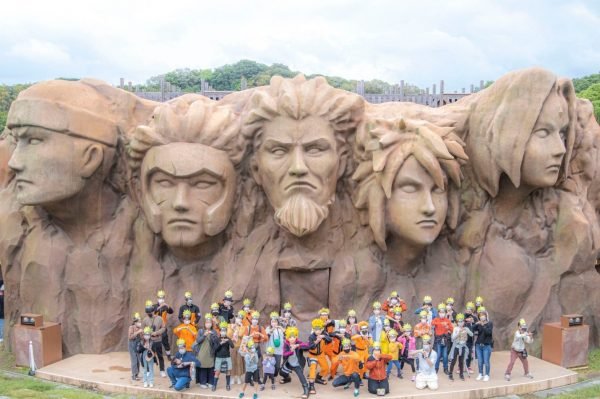 Nijigen no Mori, which literally translates to "two-dimensional forest" in English, is a theme park dedicated to three of Japan's most iconic anime and manga! Train like your favorite ninjas and master the essential jutsus in the Naruto & Boruto attractions. Find Shin-chan and his friends in a mini hide-and-seek game in the Crayon Shin-Chan Adventure Park or if you're feeling extra adventurous, go through the mouth of Godzilla's mouth while riding a zipline!
Each park in Nijigen no Mori requires a different admission ticket. There are currently no trains that service Awaji Island, so the best way to get to the theme park is either by bus, by taxi or private car.