With mountains to climb, rivers to raft, ancient ruins to uncover and jungles to explore, South America is the ultimate adventure destination. And the northern hemisphere's winter is South America's summer – the prime time to visit Patagonia and the Andes. From well-trodden paths in Argentina, Chile and Brazil to virgin jungle trails in Ecuador and Colombia, the continent has something for every kind of adventurer.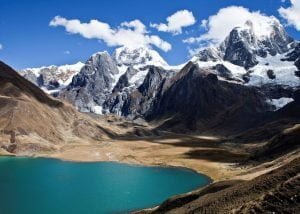 With easy border crossings and well-established traveler hubs, South America is ideal for solo overlanding. The well-worn Gringo Trail, which takes in the continent's most popular destinations, ensures recurring rendezvous with fellow adventurers and ample opportunities to buddy up with travelers heading in the same direction. This, paired with the general warmth of local people and the continent's premium hostel network.
Epic solo travel experience:
Mountain biking down Bolivia's infamous Death Road and debriefing with your fellow riders over a few beers afterward.