A poppyseed kolache, a delicious kind of gingerbread cookie (my favorite) and a more dry, crumbly kind of cookie with vanilla.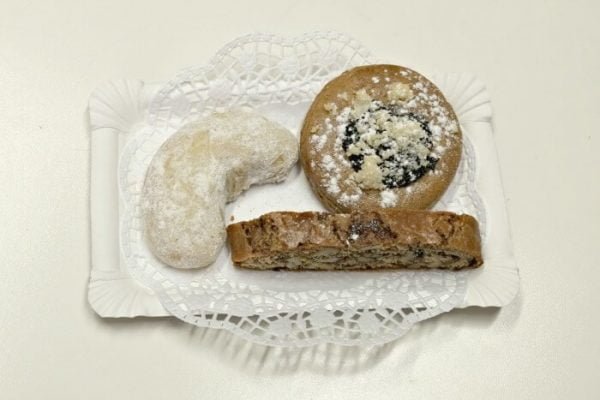 Apparently, Czech people claim to have invented open-faced sandwiches.
The cafe is a concept by Czech celebrity cook Hana Michopulu and serves open-faced sandwiches with a gourmet twist, prepared on the spot and great for lunch or as an in-between snack.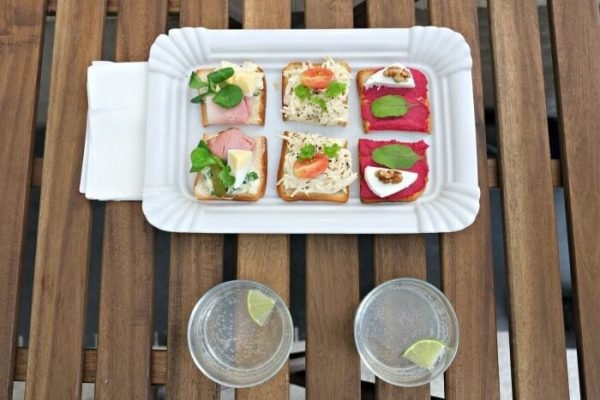 Across from Sisters, butcher shop Nase Maso (Dlouha 39) was filled with people.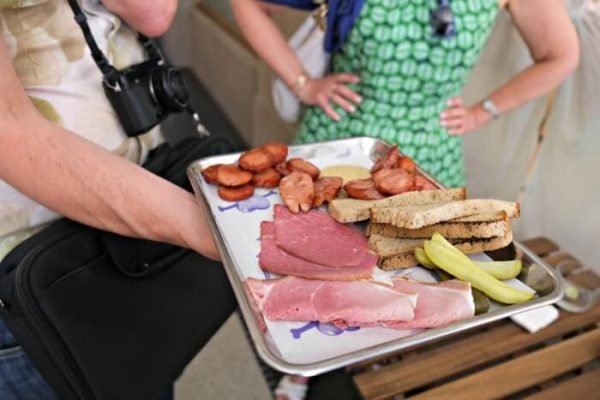 Meat takes up an important place in Czech cuisine and you'll find plenty of meat dishes on the menus of traditional Czech restaurants in Prague. It's not unusual at all to have a big piece of meat for lunch which is, by the way, the main meal of the day for Czechs.
Those who want, can choose a steak at the store and have it baked for them on the spot. There's a beer tap present in the shop, so you can basically stop at Nase Maso for a quick but meaty meal. In the evenings, the butcher becomes a restaurant serving just one table for seven. Needless to say, they're fully booked weeks in advance.
Another cool thing about Nase Maso is that you can actually see the butchers at work. The outer wall of the store is fully covered in windows and so you can see the meat age, being cut off of carcasses and being prepared for the next customer.
Up next was the start of every traditional Czech meal: a bowl of hearty soup.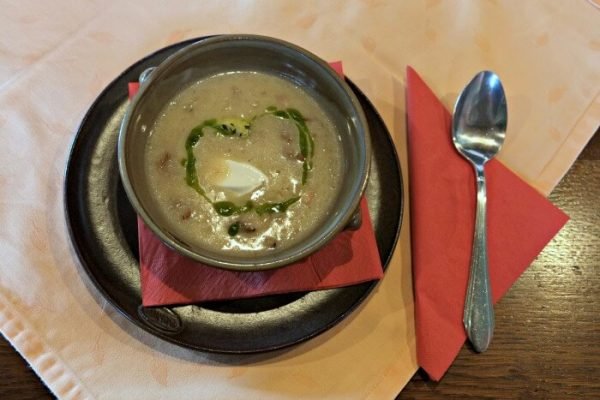 Special feature: the old tower bell that has it's own place right inside the restaurant, hovering over one of the tables a floor down.
The soup we had was based on sauerkraut and enriched with sausage, potato, and cream. It was very filling and more a dish I would have in winter than in summer.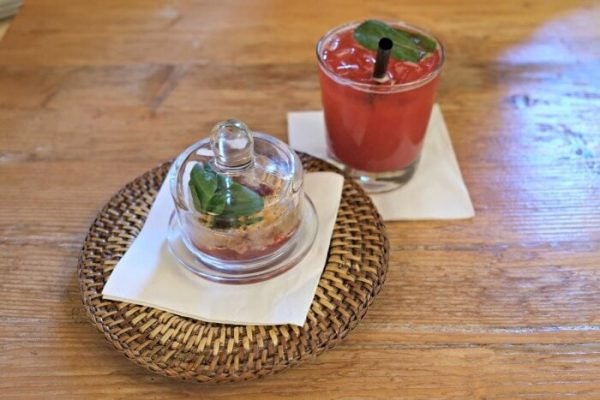 PORK PATE WITH CZECH FRUIT WINE
You can try their pork belly paté with a glass of cherry wine .
You still had one stop to check off: the Café Louvre (Narodni 22), known for serving traditional Czech dishes. There you had what might be the most traditional Czech dish of the day: bread dumplings with braised beef and cranberry compote in a creamy sauce, mixed with unsweetened whipped cream.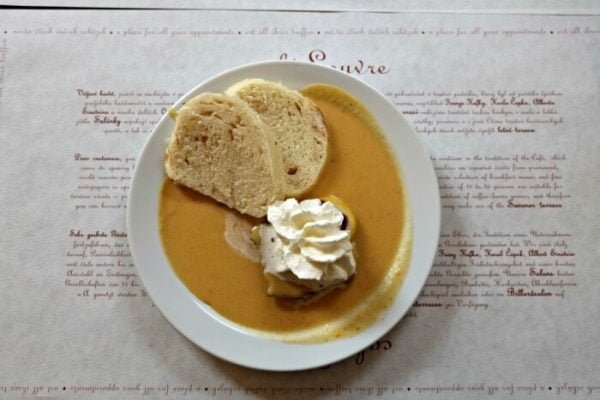 THE DESSERT
You might think that dessert would be some kind of local cake, but it was actually something we all know: apple strudel! That's right, it's everywhere on the menus in of restaurants in Prague and I can tell you, those Czechs know how to make a good apple strudel. Thin dough, lots of delicious apple bits, a mountain of whipped cream… It's one of the foods to eat in Prague!