Taj Mahal – This amicable monument in white marble, arched dome, and four snowy-white pillars welcomes everyone with the vibes of love. Emperor Shah Jahan built the monument for his beloved wife, Mumtaz Mahal.
Since ages, the mausoleum has been celebrated worldwide as an eternal symbol of love and a statement of the power of the Mughal dynasty. It depicts intricate craftsmanship by some of the finest architects of their time.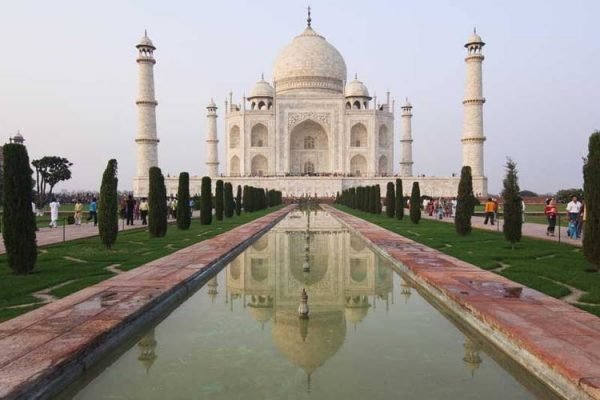 Classic Forts, Minarets, Mausoleums, and Market Streets of Old Delhi
Old Delhi is primarily famous for its bustling market streets of Chandni Chowk bazaar and towering red walls of the Red Fort. Not to mention, the sandstone-striped mosque of Shah Jahan, Jama Masjid. All these are some of the signature monuments and markets of Mughal India.
You can never get a feel of the city of Mughals without setting foot in Old Delhi. Shop souvenirs from Delhi bazaars. Climb up the minarets. Ride an autorickshaw to Humayun's tomb. Wander through the serene and magnificent Sunder Nursery gardens.